12/29/19 update: I know I said "Winners announced by December 27," but I need another few days to match winners with prizes and compile the best stories. Stay tuned!
12/19/19 update: I'm getting so many entries today – the original deadline – that I'm extending the deadline until 12/21! Keep 'em coming!
The entries are rolling in for my #SexToySightings contest, and I can't resist sharing a few of the photos before the contest closes so that you feel inspired to send in yours! Sex toys have been visited beaches, police stations, libraries, antique stores, gyms, cemeteries, grocery stores, downtowns, even Rockefeller Center. People have submitted from one to a dozen photos each — no limit to how many you can enter.
Even jessica drake got into the #SexToySightings action during her trip to New York City: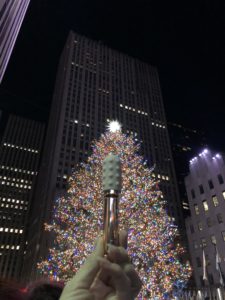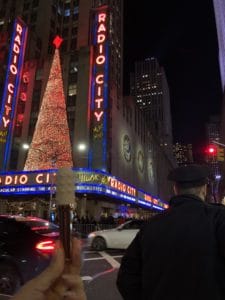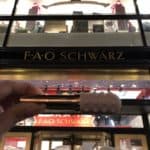 Many of the photographers had great stories — we give prizes for great stories, too! — but I'll save those until we announce the winners.
I hope you feel inspired to take your own sex toy out in public for a photo session. Contest rules and submission procedure here — please follow these exactly.
We have lots of great prizes donated by Hot Octopuss, We-Vibe, Good Vibrations, Smitten Kitten, Fun Factory, Wicked Sensual, Lucky Bloke, and me. I look forward to hearing from you by 12/21/19!