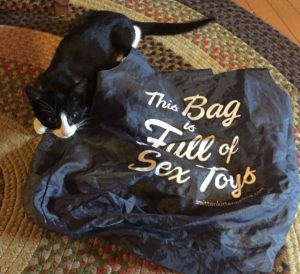 Seniors often ask me, "What's the best vibrator?" I'm happy to help, but the answer isn't that easy. The question usually comes from people who never used vibrators in the past, or who tried vibrators but never got attached (so to speak) to them. Now they discover orgasms are elusive, and they need an assist to intensify sensation, ramp up arousal, and reach orgasm.
I've reviewed more than a hundred vibrators on this blog over the last decade, and tested many more that I decided not to review. My blog reviews screen for the best vibrators for our age group and give you the pros and cons of each. Despite all my experience, I can't tell you which one is "best."  That's not an inadequacy on my part, it's because the vibrator that's best for you depends on many factors.
Your first step is figuring out exactly what you  need. We're all different, and your own needs and preferences will determine which vibrator will become your best friend.  Let me guide you through how to sort through the many possibilities.
How Do I Get Started With Vibrators?
Start by answering these questions:
How will you use your vibrator? I know, you'll press it against your sexy bits to give you orgasms, but how and where? Do you want a vibrator that stimulates your clitoris? Goes into your vagina? Does both at the same time? Are you seeking a penis stimulator? If so, do you specifically want one that can be used whether or not you have an erection? Will you use your vibrator solo or during partner sex? Do you want it to double as a back massager?

Do you care what it looks like?

 Some women want a sex toy to look like a penis. Others really don't want it to look like a penis. Some want it not to look like a sex toy at all.
How should it feel against your skin? Vibrators can be firm, flexible, cushiony, hard, soft, textured, smooth and any other tactile quality you can think of.

How strong should the vibrations be?

 Do you want your vibrator to be quiet and whisper-light, turbo power, earth-shaking strong, or something in between?

How much does noise matter?

 Will you worry that your neighbors in the next apartment or a family member in the next room can hear it?

What size is too big, too small, just right

 if this is a penetrating toy? Sometimes a size that would have felt perfect 30 years ago is just too girthy and uncomfortable for us now, especially if we're not having regular penetrative sex.
Do you have mobility restrictions or other physical issues to consider? Is wrist arthritis an issue for holding a vibrator? What position will you be in when you use it?

What else is important to you?

 This is completely individual. You may want it to be no-brainer easy to use: off, on, that's it. Or you may relish multiple patterns, rhythms and intensities, and not mind a bit of a learning curve. You may want the controls to be comprehensible by touch without your reading glasses. You may want to travel with it.
Once you've answered these questions, you're ready to start narrowing your choices.
Never underestimate the power of a good orgasm, whether it's vibrator-assisted or not. At this time in our lives, catching that evasive orgasm can be difficult. Make it easier with the right tool!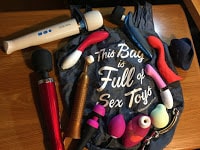 How do I Choose the Right Vibrator and Purchase Online?
Read online reviews. I review sex toys from a senior perspective on this blog, taking into consideration intensity, ease of use, body-safe materials, etc.  Click "vibrator review" and keep reading and scrolling until you find those that match your criteria. Shamus MacDuff reviews penis vibrators: click "https://joanprice.com/tag/sex-toys-for-penis."
Links to order from the reputable retailers that I endorse are included within each review. If you'd like to compare several vibrators, choose a retailer from my advertisers and affiliates. (Find their banner links in the right-hand column of my blog if you're using a computer,  or scroll past a few posts if you're using your phone.) These folks support me in providing senior sex education to you, and I've vetted each one as a high-quality, reputable online store.
The most entertaining way to learn more about some of my favorite sex toys is to view my webinar, Sex Toys for Seniors. In this 90-minute online class, I do a lively show-and-tell, covering these topics:
My criteria for evaluating sex toys
8 questions to help you choose your personal vibrator.
5 myths and facts about vibrators.
Show-and-tell: my highly recommended sex toys for seniors.
Subscribe to my newsletter for a special webinar discount!
You'll also find a ton of sex toy information in my book The Ultimate Guide to Sex after Fifty, including how to buy sex toys made of body-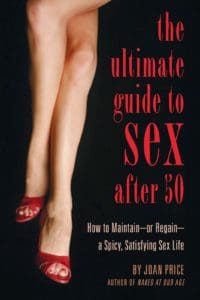 safe materials (the cheaper ones may not be). You'll also find info on every other senior sex topic!