The New, Rechargeable Magic Wand!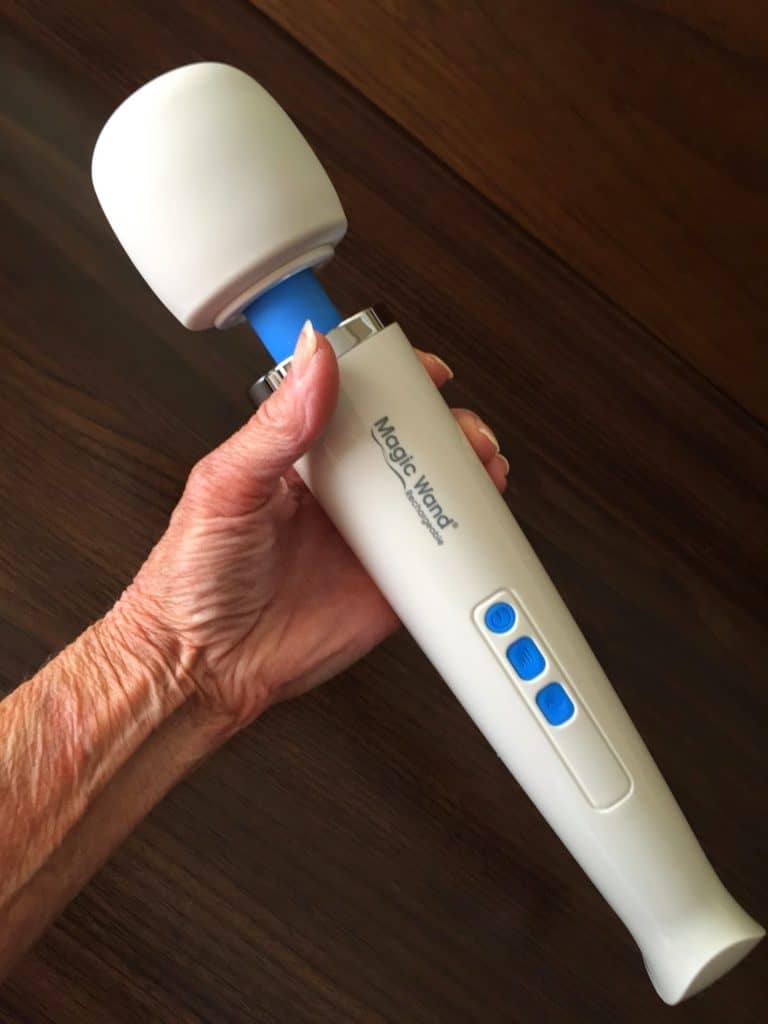 If you read my reviews, you know that I love the Magic Wand. For decades (yes, decades, with a couple of improvements along the way), it has been the King of Vibrators.
Now there's a new king in town: the Magic Wand Rechargeable. It has everything we loved about the Original Magic Wand (reviewed here) plus 4 new attributes that make it the ideal sex tool for those of us who need really strong vibrations:
It's rechargeable! No need to look for an outlet near the bed or get tangled in cords — just charge it ahead of time, and it's usable cord-free.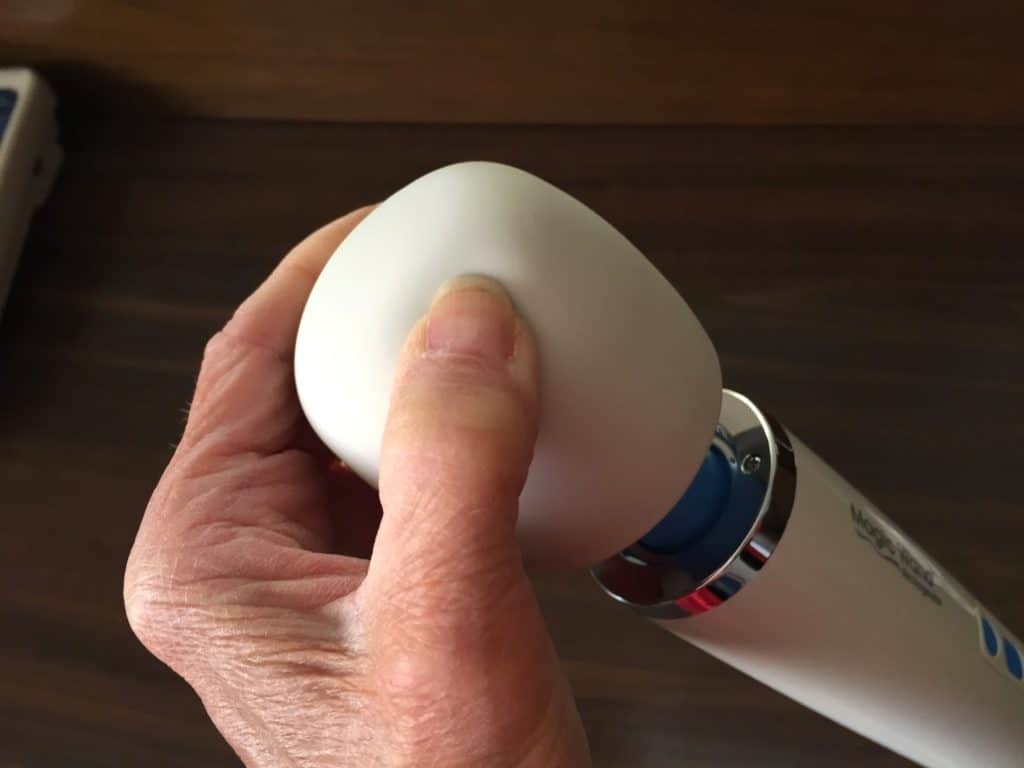 Silicone head! The silicone covering of the head is not only more body-safe than the previous wand, it's softer, a little cushy, which feels really good.
4 Speeds! Instead of the previous two speeds (high and turbo high), we have four choices. The lowest speed is rumbly and great for warm-up (for most of us), or if you don't need super-strong, the first two speeds might be all you need. Turbo users can turn it up from level 1 to higher, extra high, or unbelievably high. According to Good Vibrations, here's a comparison of intensity levels:
Original Magic Wand: 1- 5000rpms (vibrations/ minute); 2- 6000rpms

Rechargeable Magic Wand: 1- 2,700rpms; 2- 3,800rpms; 3- 5,400rpms; 4- 6,300rpms
Patterns. I don't really care about patterns — just give me strong, steady vibrations, thank you. But for those of you who like to experiment with patterns, there are four of them.
Being so strong, it has to be large to house the motor. Like previous iterations, this Magic Wand is big (13″ long with a tennis-ball sized head) and heavy — caution if you have arthritic wrists. On the other hand, it works so well that you'll likely reach your goal in a very short time, compared to other sex toys!
The silicone head cover is not removable, so you have to be careful cleaning it — just wipe it clean.
I'm sorry to tell you that the Magic Wand Rechargeable's price tag — $124.95 — is about double the old one. It's priced in line with other rechargeable vibrators and well worth the money. (Please don't be duped into thinking you can get this cheaper on Amazon. The cheap ones may be labeled Magic Wand, but they're not — they're knock-offs with inferior materials and design, and just try to get a refund when they overheat or stop working. Don't risk it, seriously.)
I'm shouting, I'm singing, I'm dancing, I'm loving this new Magic Wand! Thank you, Good Vibrations, for gifting me the Magic Wand Rechargeable in exchange for an honest review.
(Originally published 4/13/15)