Posts Tagged 'movie review'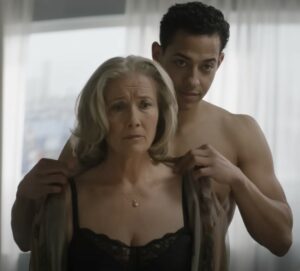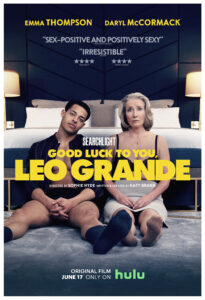 I am so happy that "Good Luck to You, Leo Grande" exists! This film portrays older-age sexual yearning, curiosity, shame, and nervousness accurately and beautifully. The film stars Emma Thompson, age 62, as a widow/retired religious education teacher who has never had an orgasm, and Daryl McCormack, age 29,  as the sex worker she hires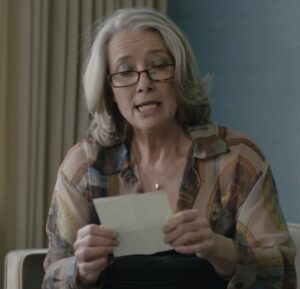 for a bucket list of missed sexual opportunities.
I'm 78, and I never expected to see a film with such tender authenticity about a senior woman wanting to explore her sexual pleasure with a gentle, respectful, vulnerable, and gorgeous male sex worker.
Is she ageist because she wants a young man?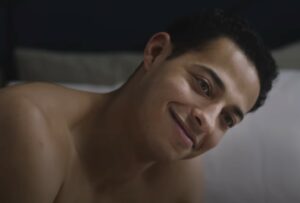 I read objections from several of you on social media who saw this as ageist. I don't see it that way. She had sex with only one man in her life: her husband, whose idea of sex was get on, get in, get off, go to sleep. She wants transactional sex with a man who prioritizes her pleasure, who will serve her without his own agenda, and whose youthful appearance will turn her on.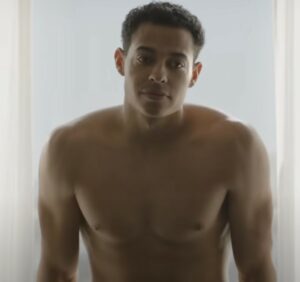 In my view, this "pilot light lover" (to adopt Gail Sheehy's phrase) is just the beginning of her sexual awakening. I picture her after the film ends, going forward with confidence to meet men of her age who, she will discover, delight in giving pleasure to their partner.
Let's address what many people are asking: did Emma Thompson need to bare it all to make the point that she finally accepts her body?
I love that she does this. It's startling to see her naked, staring in the mirror, no longer confined by a pencil skirt or draped in a negligee. She is unapologetically adorned with her natural wrinkles and loose skin. I loved that. I found her beautiful.
No, she didn't have to do it, but how it amplifies the message of overcoming shame and reclaiming her body! I applaud her and director Sophie Hyde for this decision. (Personally, I would have appreciated seeing more of Leo, too, just saying.)
I know I'll have more to say about this film, but I'll stop here to invite your comments. Let's keep this discussion going.
Learn more:
"Good Luck to You, Leo Grande" is available only on Hulu. Subscribe for a month for less than the cost of a movie ticket.
I look forward to reading your comments.