Posts Tagged 'women's orgasms'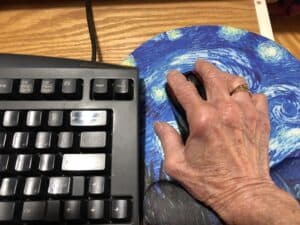 "It's hard for me to reach orgasm," women over 60 often write me. "What can I do?" Although your stories are unique, the essential question is often the same: "How can I reach orgasm more easily?"
Consult your doctor for a medical cause.
"I have a few illnesses and I'm on medications."
"I've always been able to orgasm easily but for the past year and a half, I've been losing almost all sensation. I have not talked with my doctor about this."
Many of you mention your medical conditions when you ask me for advice. You need to have this conversation with your doctor who knows your condition or your pharmacist who knows the sexual side effects of your medications. If your medical professional is dismissive of you or embarrassed that you're asking about sex, you need a new one who is sex-positive and age-positive. This is essential for your quality of life! See "Talk to Your Doctor about Sex" for help starting this conversation.
 

Expand your sexual repertoire.
"I have been unable to have orgasms because my husband is impotent."
About 75 to 80 percent of women do not reach orgasm through intercourse, and I suspect that percentage is higher in our age group. We need clitoral stimulation before, during, or instead of intercourse. Your husband's erectile dysfunction does not need to be an impediment to satisfying sex for both of you — there are many other ways to give and receive sexual pleasure. Watch my webinar, "Great Sex without Penetration."
Use sex toys for faster arousal and orgasm.
"I would like to know how to reach an orgasm on my own, as my husband is not interested. I have a vibrator and sometimes it helps, but most often it doesn't."
"I have started to buy some sex toys for solo play, but I just cannot get an orgasm."
"I prefer to use a device of some kind. But I don't know what to look for."
Read my advice above about consulting your doctor in case there's a medical cause for your inability to reach orgasm. If not, it's likely that you haven't found the right vibrator to make orgasms happen for you. There are many different types, and each has a variety of shapes, sizes, and intensities. The vibrations can range from buzzy to rumbly and from mild to turbo-powered. 
Start with my blog post, "How to Choose a Vibrator." Then, armed with your knowledge of what you're looking for, read my reviews of specific vibrators, all from a senior perspective. (There are many reviews, so keep selecting "older posts" at the bottom of the page.) A faster way to see and learn about a selection of my favorites is to view my webinar, "Sex Toys for Seniors."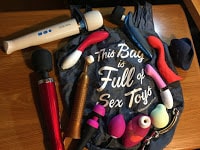 If you're partnered, communicate what feels good and what doesn't.
"My husband is never very good at sex and consequently I suffer. I'm trying to find a way to achieve satisfaction."
Does your husband refuse or "forget" to do what pleases you? Or does he not know, because you haven't found a way to communicate what you need? We grew up during an era of embarrassment about sex, and for many of us, it's still difficult to talk to a partner about our sexual needs. Work on asking for what feels good to you. My book, The Ultimate Guide to Sex after 50, has an entire chapter on improving sex with a longtime partner, including how to find the right words for communicating your needs. 
If you're solo, enjoy self-pleasuring often.
"My husband died 4 years ago. I haven't had any sexual activity in about 10 years. I think I just want solo sex. Could you help me please?"
I'm so sorry for your loss. Grief often numbs our natural need for sex, though for some, it has the opposite effect. (Learn more from Sex After Grief: Navigating Your Sexuality After Losing Your Beloved.) 
Be patient if you're just getting back to sexual activity after a decade. Your body and brain became accustomed to doing without sex, and your drive and responsiveness receded. Some tips to improve this:
Enjoy solo sex during the time of day you feel energetic and excitable. I call that your "tingle time."
Exercise first to increase blood flow to the genitals for faster arousal.
Eat after sex, not before, so that the blood flow is not diverted to the digestive system.
"A Senior's Guide to Solo Sex," one of my most popular articles for Senior Planet (with 137 comments!), has more suggestions. The more you do it, the easier it becomes.
Your take-away tips:
Consult your doctor for a medical cause.
Expand your sexual repertoire.
Use sex toys for faster arousal and orgasm.
If partnered, communicate what feels good and what doesn't.
If solo, enjoy self-pleasuring often.
The more sexually active you are — partnered or solo — the easier it becomes to reach orgasms.

 
(This article first appeared on Senior Planet as "Ask Joan: Easier Orgasms" on July 20, 2020.)
"Foria. The First Marijuana Infused Personal Lubricant for Her Pleasure" – from the
Foria website
.
What would happen if you took coconut oil and infused it with THC, the active ingredient in marijuana, then you rubbed that on your clitoris and labia and in your vagina, waited 30 to 60 minutes, and then had sex?
Here's how one woman in our community, age 70, described the experience:
I tried this product with a large dose of skepticism at first, but oh my god, I haven't had orgasms this intense for decades. It doesn't increase my arousal or bring me to orgasm faster, but once orgasm creeps up on me, it's more powerful and much deeper than what I've been experiencing as an older woman.
Over the past couple of months, I've continued to use Foria for special occasions — I don't want to run out too fast! I use it for solo pleasure mostly. It's not condom-compatible, and I only have partner sex with condoms, so except for one lovely "hands only" partner encounter, I've reserved my dates with Foria for self-pleasuring.
I continue to love this product! As I said, it doesn't affect arousal or decrease the time I need — I can't even tell it's working until I actually reach orgasm. Then, it makes the orgasm feel deeper, fuller, and way stronger. I wish it were legal everywhere so every woman in our age group who is experiencing muted orgasms could try it.
Yeah, I wish it were legal everywhere, too, and without a medical marijuana prescription. Right now, Foria, a combination of coconut oil and THC (cannabis) oil, used on vulvas for sexual enhancement, is only available for residents of California with a physician statement and recommendation letter for the use of medical marijuana.
Have any of you used Foria? I'd like some opinions/experiences from other people who have tried it, especially (though not exclusively) from our 50-80+ age group. Contact me privately if you don't want to identify publicly, and I'll post for you.
If you tried it but you hesitate to make a public statement because you don't qualify for legal use, I'd still like to hear from you and will keep your info confidential.
Email me with "Foria" in the subject line.
This post will be expanded once I gather more personal experiences. I hope to hear from you!
(This post was originally published October 2, 2014. I expanded it after the woman quoted above added to her original comments.)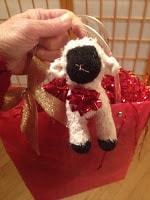 Usually when I write a gift guide for you, I compile the best of the sex toys, books, and other items that I've reviewed all year. This year, I'm spotlighting some fabulous products that I haven't reviewed yet, along with some favorites of the year.I've tried a few different clitoral arousal gels, and they all provide a bit of a tingle. The new wOw Max O from Wet is a whole different species.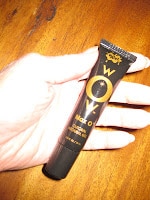 I've been using it for several months, and haven't reviewed it yet only because I can't figure out how to describe the sensation. It's more than a tingle — almost a sting, but in a lusciously arousing, sexy way. It contains two vasodilators which bring blood to the surface of the skin — important for arousal and orgasm —
and  peppermint creates the more-than-tingly sensation. It feels really, really good. (If you can figure out how to describe the sensation, please let me know.) If you like the idea of extra clitoral arousal, but you want a gentle assist rather than the power of the Max, Wet also makes a milder version, called wOw Gentle O. Although the tube looks small, Wet says women typically get 75 applications from one tube.
Wet also makes 14 different kinds of lubricant, depending on your preference, whether you're using it with latex condoms or silicone toys, whether you want thicker and slicker or more natural feeling. My favorite is the "Ecstasy Xtra Cooling Lubricant."
When Good Vibrations heard that I was doing a Gift Guide, they rushed to send me some new products. Many insertable sex toys are too girthy for some of my readers who prefer or require slimmer toys for comfort. These two will please, and they're lot less expensive than most of the vibrators that pass my review test! Both are hard plastic, use batteries, and have a dial at the end for intensity. (They're labeled waterproof, but I didn't test them this way.)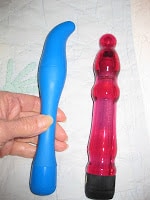 Silky G Waterproof G-spot Vibrator. This is a terrific vibrator for a woman who likes G-spot stimulation without girth. It's just 1.25″ in diameter at its widest. We're all shaped a bit differently, but for me, the curved tip hit my G-spot perfectly. Yum.
Easy Glider Waterproof Vibrator. If your giftee wants a slim, insertable vibrator but doesn't care about the G-spot curve, this bright, translucent vibrator has bloops for varied sensations. At its widest, it's only 1-1/8″, and the tip is much smaller for easy, gradual insertion.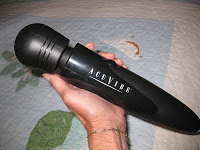 If intense, diffused stimulation of the clitoris and much of the vulva is more important to you than size or silence, the Acuvibe has become one of my all-time favorite external vibrators. It's strong, really strong, and because it's rechargeable, there are no cords to get in the way while you use it. Yes, it's heavy. So worth it!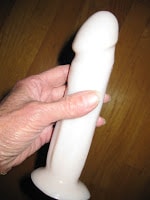 Let's say your giftee likes vaginal or anal sex toys and maybe even doesn't need them to vibrate. Tantus produces an astonishing array of dildos, vibrators, butt plugs, and some items that defy categorization. Some are phallic shaped, like the Vamp pictured here — it's sparkly, which doesn't show in the photo, and the color and name whimsically call to mind a vampire's phallus (not that I've ever seen a vampire's phallus).
Others are shaped for anatomical pleasure rather than realistic appearance. Tantus has always taken a stand for body-safe, medical-grade, platinum-based silicone products, even when most sex toys used to be cheap and toxic. (FYI, the Vamp is too girthy for me — 1.75″ — but I like to look at it. Tantus does make smaller toys, but I thought you might like to look at the Vamp, too.)

When I was planning this gift guide, I was going to introduce the Crave Duet here. But once I tried it, I enjoyed it so much that I decided it needed its own review, which I appears here. If the woman in your life wants strong, direct clitoral vibrations in a tiny, practically silent vibrator, the Duet makes an elegant gift.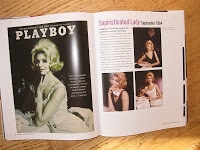 I've given you a lots of gift ideas for women, but how about the fellow in your life? If he's told you stories of hiding his copies of Playboy under his mattress when he was a boy, he'll appreciate this coffee-table size (

9.4″ x 12″) book: Playboy's Greatest Covers, by sex, tech, and pop culture writer Damon Brown.

A man can't have too many eggs — Tenga Egg Masturbation Sleeves, that is. "It provides marvelous sensations, comes in a wide variety of interior ribbing designs and as a bonus, is usable even by  men suffering from erectile dysfunction, raves my male reviewer, sex therapist David Pittle. Read his review here.
Blossom Organics makes smooth, body-safe, natural feeling lubricants so you can enjoy your sexual sensations with a partner, a toy, or your own fingers, even if your vagina doesn't lubricate easily any more. As the name implies, these are made from natural and organic plant-based materials that are gentle even for sensitive vaginas. Choose from natural moisturizing lubricant, warm sensation moisturizing lubricant, or warm sensation oil. (The oil is not latex-friendly; the others are.) Be sure and try the Pure Pleasure Arousal Gel for extra tingle!
I've been praising the Liberator Wedge for years. It's a sex cushion, just the right shape, size, and support for getting into your favorite sex position without stress to your (or your partner's) knees, hips, or back. No need to put it away between sex dates — it's also a nice reading pillow! I like the 24″, but for large-sized bodies or a greater variety of sex positions, you might want another size or shape or a combo.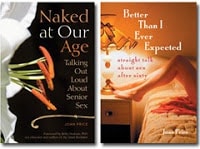 Of course, my own books make great gifts, and they're available as paperbacks, e-books, and audiobooks:
What do you think of this year's selection? I invite you to add your comments. (Please, no retailers that I don't endorse trying to pull my readers to your sites.)
Please also enjoy my past gift guides: