Raising Your Pulse Rate: Pulse Solo Lux reviewed by Shamus MacDuff
Hot Octopuss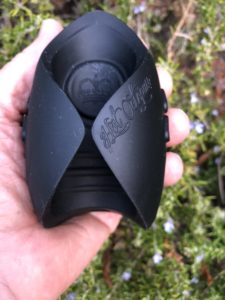 has done it again! Already the standard setter for penis vibrators, the new Pulse Solo Lux pushes the bar even higher. Even if you already own an earlier version of the Pulse, your penis (or your lover's penis) will thank you for this orgasmic gift.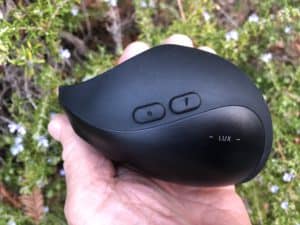 The difference between the former Pulse models and the Pulse Solo Lux is like a Prius and a Ferrari turbo. Both are great feats of engineering, and both give you a fine ride to your destination. But the Pulse Solo Lux gets you there a whole lot faster, has more gears, and is much more fun to drive. Once you try it, I predict that it'll become your new com-Pulse-sion.
What makes it so compelling? It has a wristwatch-like separate remote with four icons, and more intensity than any Pulse in history.
The "+" and "-" icons control nine speeds up and down.
The "0" icon produces five distinct sexy patterns, along with a sixth powerful steady buzz.
The crown icon is the Turbo button, 4,450 rpm of power, shifting the speed and your libido into overdrive.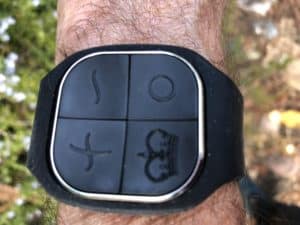 Find your favorite pattern and rock it, shifting speed and intensity. You can also have your partner "take your Pulse" while you do so.
For penises with erectile difficulties, it delivers pleasure whether erect or flaccid or in between, like all Pulse models. The penis rests in the Pulse, ready for sensation. You can stroke with it, hold it steady, or even use it hands-free.
Used on my own, the Pulse Solo Lux quickly brings me to a full erection. On some occasions, my semi-erect penis is so stimulated that I orgasm in that state. Pulse Solo Lux works well with or without lube. It is completely waterproof, so it can be enjoyed in the shower or tub. Like all Hot Octopuss toys, it is made of safe silicone and is easy to clean. It charges magnetically.
After several delightful solo play sessions with this new gem, I invited my partner to enjoy it with me. With a gleam in her eye and a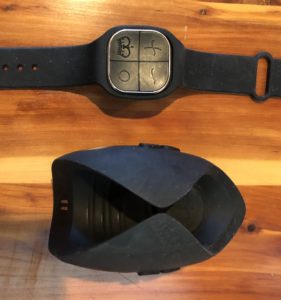 wicked smile, she happily took control of the wrist remote. As she moved through the various combinations, she asked me what felt best. It was highly erotic to lie back and have her at the controls. My favorite pattern, a dash of lube, and my partner's targeted ministrations led me to a spectacular orgasm.
In 2013, Hot Octopuss released its renowned "guybrator," the original Pulse. Over the last few years, Pulse II, Pulse III, and the Pocket Pulse (my favorite until last week) followed, each one better than the one before. Now, in late 2019, Hot Octopuss has outdone itself with the wonderful Pulse Solo Lux. Even if you already own an earlier Pulse product, follow your im-Pulse to acquire this marvelous new toy. You won't regret it!
On a budget? Hot Octopuss has also released the Pulse Solo Essential, with more power than earlier Pulse models, but not as much as the Lux, and without the wrist remote.
See recent reviews of earlier Hot Octopuss penis vibrators:
— Shamus MacDuff, age 76, was oblivious to the delights of sex toys for penises until about two years ago. He's been making up for lost time! Read his other posts here.