LAT (Living Apart Together) for Seniors By Mac Marshall
Many of us over 60 are widowed, divorced, or maybe single our whole lives. We've gotten used to being independent. We've created a life for ourselves, with our own routines, habits, activities, and friends. We're happy living on our own.
Then we meet someone — and ka boom!
Hearts aflutter, sex drive in high gear, intimacy is ours. We fall in love. Our closeness grows. We feel a strong commitment to each other. Our next step must be…
No, no, no! We don't want to get married. We don't even want to live together.
We relish our visits — especially the overnight ones! — and we equally relish the return to our own home afterwards. For many of us, the idea of marriage or even cohabitation may be unattractive, undesirable, or unworkable. Because of our personalities or our circumstances, we don't want to mingle homes, finances, and legal obligations. Fortunately, there's a lifestyle choice and relationship modality that describes what we want, and many of us are living that way now.
LAT is shorthand for "living apart together." LAT is a long-term, committed, romantic connection without an intent to share a home.
LAT presents an attractive long-term relationship alternative to traditional marriage. It is a lifestyle choice—a new emergent family form, especially among older adults.
In a LAT relationship, a couple who've developed strong, loving feelings for one another nevertheless choose to reside separately. Usually, they get together on a regular basis, but each retains a separate abode. People in a LAT relationship treasure their times together, and they equally value their autonomy and alone time. LAT offers the separation that complements our need for togetherness. For many, it provides the best of both worlds.
Why might you, as seniors, prefer a LAT relationship over marriage or living together?
You each maintain your own home and private space.
You each retain and interact with your own friends and social network.
You each keep control over your own finances.
You each pursue activities and hobbies which may not interest the other partner.
You rely on each other for emotional intimacy and support without being together all the time.
You celebrate your personal autonomy concurrent with the joy of regular close companionship.
By not cohabiting 24/7, the time you spend together is ever sweeter.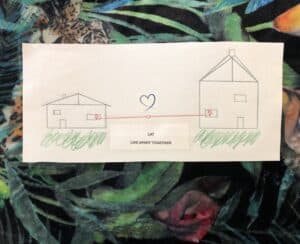 Does LAT appeal to you? Do you live that way now? Any tips for readers who are considering LAT? We welcome your comments, experiences, and questions.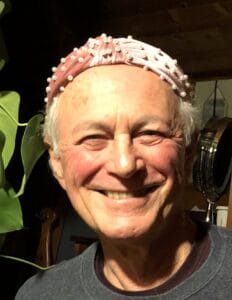 Mac Marshall, PhD is a retired anthropology professor, researcher, and author who is delighted to explore sexuality studies at this time of his life.