SensaVox and Lula Noir Kegel Balls reviewed by David Pittle
ElectraStim SensaVox and Lula Noir Kegel Balls:
Electro-Stimulation Sex Toys
Guest post by David M. Pittle, Ph.D., M.Div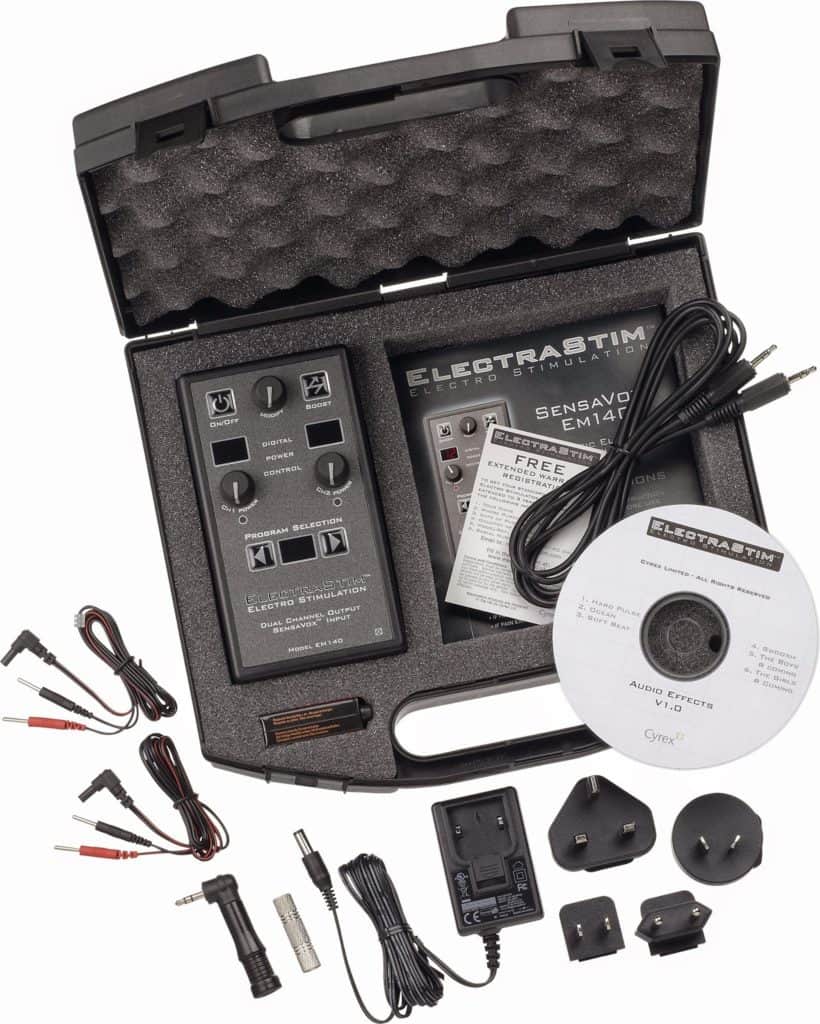 Erotic Electro-stimulation is the new wave of sex toy. It
takes the TENs unit that physicians, chiropractors, and physical therapists have used for many
years and with some modification, applies that to the exquisite nerve-endings
of our erogenous areas.
Recently, Hella Walkington from
ElectraStim
, one of the premier providers of electro-stimulation, contacted me about doing
an independent review of two new products: the
Silicone Noi
r probes and the
SensaVox
Stimulator/Power Bo
x. I enlisted my loyal cadre of testers, three men and
three women, and we went into action.
The SensaVox (pictured above) was
a source of pleasure for all my testers. For male bodies, it can be used with
penis bands and prostate stimulators. Each man tried the box with the
penis rings, anal probe and sticky electrodes. Each woman used both probes and
electrodes.
The results were amazing. All my testers praised the new
Sensavox. Here's what they loved:
The box has a wide variety of pulse patterns and
intensities.
It has several new features like the Boost
button which gives an extra burst of energy.
There are
two channels so you can have one set of electrodes stimulating one location and
a second set stimulating another. For example, an anal probe can be plugged
into one channel while two electrodes can be attached to send pulses through
the penis and perineum.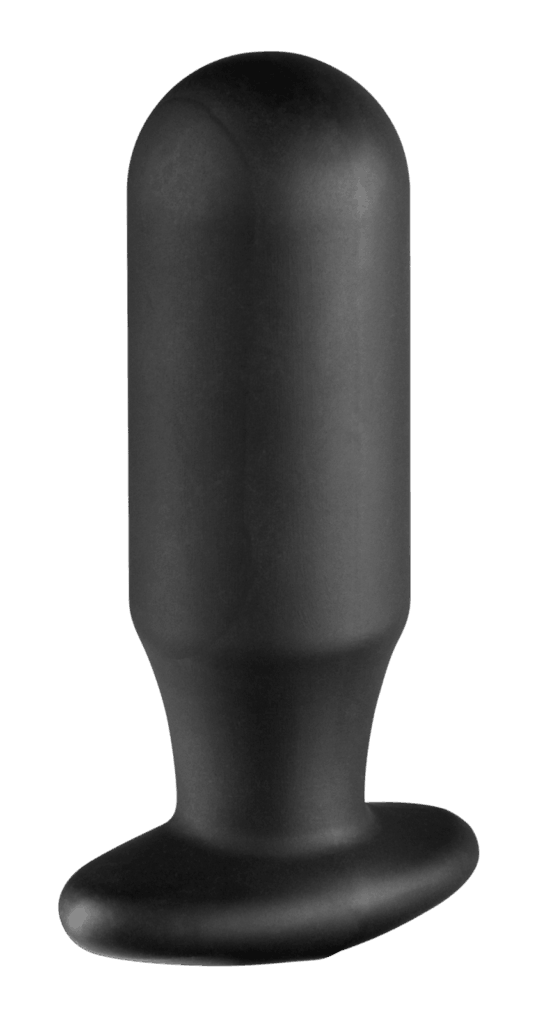 Aura probe
The SensaVox has a much greater range than the previously
reviewed EM60. It begins with very gentle stimulation but goes up from there
slowly until it enters the stratosphere. Even at its highest intense settings,
it's still a pleasurable kind of pulse form and pattern.
The probes are aesthetically pleasing, Matte black with
unobtrusive holes for the small pin plugs, they are gentle and soft to the touch, perfect for the sensitive skin of the vulva or anus. The Aura Multi-Probe felt comfortable
entering. It took a higher level of stimulation for the tester to experience
pleasure. Reinserting with the leads perpendicular to the g-spot location
afforded more sensation for the female-bodied testers.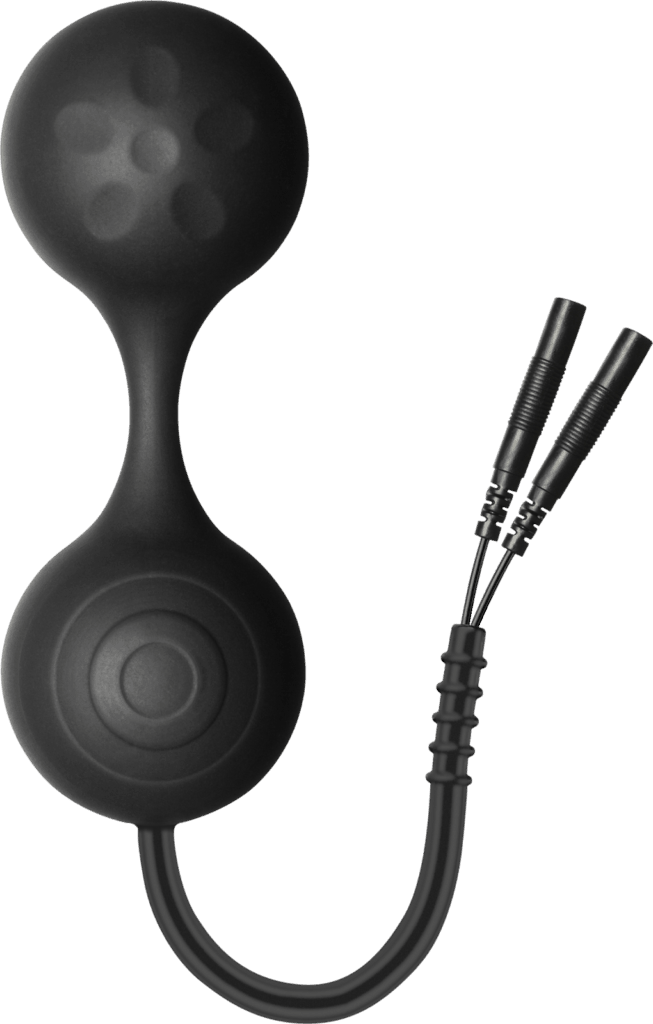 The
Silicone Noir Lula Electro Kegel Balls
probe provided the peak of pleasure for the women
who tested them. Lula consists of two small balls, one of which is tightly
captured in an upper sphere of black silicone. There is a short neck and at the
other end another enveloping sphere with another ball. The second ball is loose
inside and it reacts to the pulses and patterns from the stimulator. With the moving balls providing vibrations, each of the women reported the absolute
pleasure of this probe.
Lula is being used as a Kegel exerciser by many women. With
the proper depth of insertion and combination of e-stim, Lula can aid in
developing the pelvic floor muscles.
These are just two of the five Silicone Noir probes
available. In retrospect I wish I had requested the Silicone Noir Sirius Prostate Massager and the Silicone Noir Ovid G-Spot Dildo as well. They look like they are
designed with pleasure in mind!
There is much to like in the ElectraStim line of products. They are user friendly in small ways:
They use the standard connector for cables to
plug into the Stimulator/Power box. This connector has advantages over the less
expensive but often used 3.5mm plug.
They
use pin plugs at the electrode ends of the cable. This is less messy and, in
the midst of passion, simpler than banana plugs or snap connectors. Sticky
electrodes are less expensive if they come with pin plug connectors.

I
have found ElectraStim customer service to be very responsive.
If you haven't yet decided to try e-stim, you are missing a delightful
option in your sex life. E-stim should be as ubiquitous as the vibrator. It
provides a level of sexual stimulation that is hard to match in a simpler sex
toy. While the cost of entry can be daunting, ElectraStim and others
provide an entry level power unit for a reasonable price. The probes, penis
bands, and sticky electrodes are comparable to other dildo prices. If you have a little income to spare, you probably can't do better than the SensaVox. But, if you need to watch the finances more closely, the EM-80 dual-channel or the EM-60 are also good options.
If you are loving yourself, give yourself a gift of the Sensavox. If you also have a partner to love, find the e-stim toys that will bring you together "magnetically."

ElectraStim is offering our readers a 10% discount by using the code "BTIEE" at ElectraStim's website.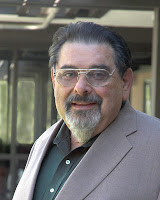 David M. Pittle, Ph.D.
, M.Div.
, is a therapist in San Rafael, CA, who has been helping people
with sexual issues for over thirty years. Many of his clients are age 50-80,
when good sex is important, and dissatisfaction may lead to loss of shared
intimacy that can threaten the total relationship. David specializes in helping
women who are not experiencing sexual satisfaction and men with non-medical and
medically-related erectile dysfunction or other issues. Visit his website
here
.
(I am sad to tell you that my friend, sex therapist
David Pittle
died December 2017. We value his sex toy reviews. Read his other reviews
here
.)